Footcare Services
At the Grey-Bruce FOOT CLINIC, you will be seen by a registered chiropodist. Chiropodists and podiatrists are the only regulated health professionals who are trained exclusively to assess and treat a wide range of foot problems. Chiropodists (pronounced KER-RAH-PO'-DIST) are authorized to perform the following controlled acts:
Cutting into the subcutaneous tissues of the foot,
Administering, by injection into the foot, a designated substance, and
Prescribing designated drugs.
The Grey-Bruce FOOT CLINIC provides professional foot care to children and adults with a wide variety of foot problems. Commonly seen and treated foot problems at the Grey-Bruce FOOT CLINIC include:
Heel pain
Foot and Arch Pain
Ingrown Toenails
Surgery for ingrown toenails
Fungal Nails
Thick Toenails
Corns & Callouses
Diabetic Foot Care
Foot Ulcers and Wound Management
Wart Treatments
Sports Injuries of the foot
Bunions and Hammer Toes
Custom Orthotics
Metatarsalgia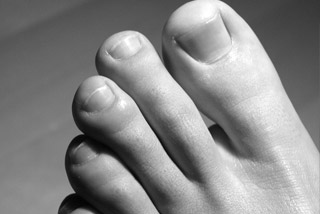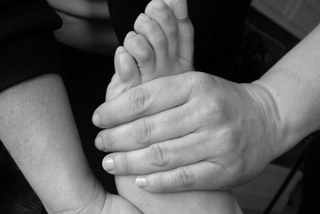 Instrument Sterilizing Procedures
The Grey-Bruce FOOT CLINIC is committed to ensuring proper instrument sterilization. Our clinic is compliant with Infection Control Standards of Practice set out by our regulatory body. All instrument packs are wrapped individually and sterilized with autoclaves. Biological indicators are used to ensure sterilization is met.